2017 Land Rover Range Rover vs. 2017 Toyota Land Cruiser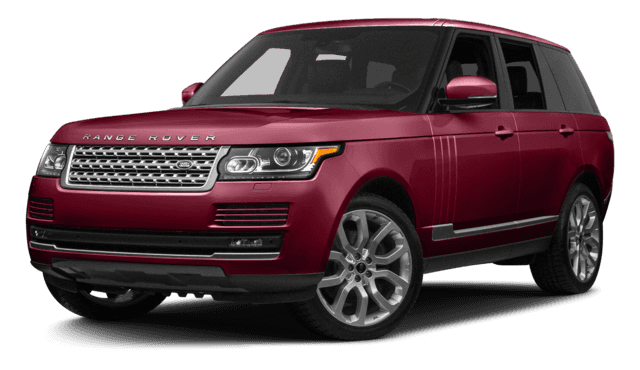 2017 Land Rover Range Rover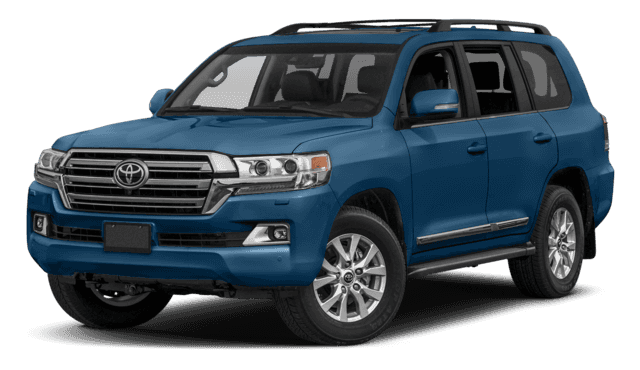 2017 Toyota Land Cruiser
Schedule A Test DriveRequest More InfoExplore Land Rover Range Rover Inventory
When searching for a specific kind of vehicle, Greenwich drivers may run into a problem where they find two similar models and just don't know which to pick. For example, the 2017 Land Rover Range Rover and the 2017 Land Cruiser both have a lot in common, but they also have a lot of things that set them apart. These differences between the two clearly pushes the 2017 Land Rover Range Rover over the edge and into the winning category. Learn more about these differences and what makes the Range Rover superior below.
Mileage
Over the years, it has been disproven that an SUV must be a gas guzzling machine for it to do its job and do it well. However, it seems that the 2017 Toyota Land Cruiser did not get this memo. While cruising in the Land Cruiser, drivers get to enjoy their ride less, due to having to make more frequent trips to the gas station. With only up to 18 mpg on the highway, the Land Cruiser doesn't let you go very far before having to take a pit stop.
On the other hand, the Land Rover Range Rover knows how important it is for Westport drivers to get to their destinations in a timely manner and, more importantly, how important a carefree driving experience is. To ensure that drivers can truly sit back and relax without having to watch the fuel gauge, the Range Rover is able to get up to 28 mpg on the highway. That's a long way away from the 18 mpg of the Land Cruiser.
High-Tech Feature Availability
Both the 2017 Land Rover Range Rover and the 2017 Toyota Land Cruiser have their fair share of great technology features available to drivers in the New Canaan area, but when compared side-by-side, the Range Rover is simply able to do more. Sure, the Toyota Land Cruiser comes with all the basics and a few shiny features, but the Range Rover takes all those features and ramps them up a few notches. In doing so, making the driving experience much more comfortable, convenient, and fun for both drivers and their passengers.
The Land Rover Range Rover comes equipped with impressive technology like the InControl Touch suite which provides drivers with a sizeable eight-inch touchscreen display for them to use to find all their apps, music, and other neat features. The upgraded version of this suite features a larger 10.2-inch screen and a Navigation system as well.
Alongside this innovative suite of features comes other great performance enhancing features such as Adaptive Dynamics, Torque Vectoring by Braking, nine-speed automatic transmission, Active Driveline, All-Terrain Progress Control, Terrain Response, Gradient Release Control, Hill Descent Control, and many others. And, of course, the Land Rover Range Rover comes equipped with plenty of driving aids to help enhance safety and convenience. A few of these include a Full Park Assist, Surround Camera System, Blind Spot Monitoring, Traffic Sign Recognition, Lane Keep Assist with Driver Condition Monitor, and Adaptive Cruise Control.
To get features like these on the Toyota Land Cruiser, drivers would be facing a seriously drastic increase in base pricing, as many of Toyota's version of these features are only optional add-ons and not standard equipment. Then there's the fact that the Land Cruiser simply doesn't offer some of these features at all.
Price
While we're at it, let's compare the prices of the 2017 Land Rover Range Rover and the 2017 Toyota Land Cruiser. Both vehicles come in at the same starting price range in the mid 80's, however, what you get for the price with each vehicle is not the same. Of the two similarly priced entry level models, Greenwich drivers can expect to get much bang for their buck from the Land Rover Range Rover, since many of the features that come standard on it are only optional for an extra expense on the Land Cruiser, meaning pricing quickly adds up.
Pick Up Your Land Rover Range Rover at Land Rover Darien
At first glance, the Toyota Land Cruiser and the Land Rover Range Rover may seem to be similar vehicles from different manufacturers, but that's not the case. Drivers looking for a quality vehicle, built carefully with great craftsman ship at a steal of a price know that the 2017 Land Rover Range Rover is the better option. Give us a call, visit our website, or come see us in person at Land Rover Darien to take a Land Rover for a test drive and experience it all for yourself.