Fall Activities Near Westport, MD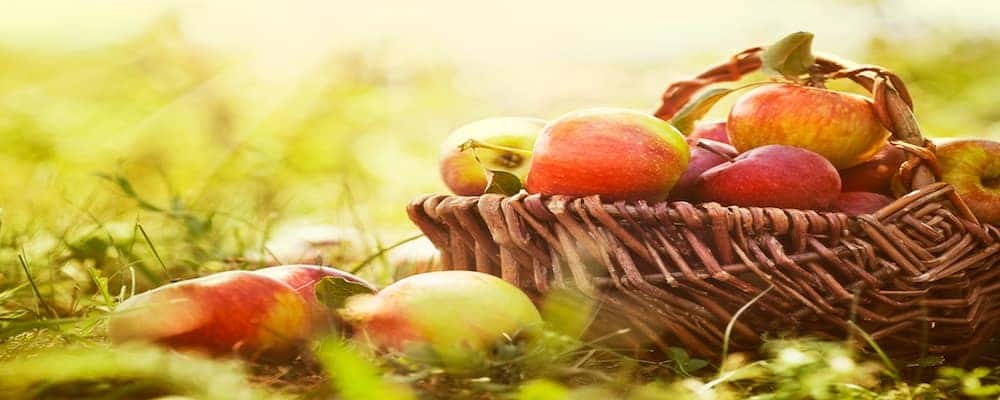 The weather is changing and the leaves are turning color, which means it's time to take advantage of the many fall activities near Westport, MD. From colorful drives along scenic byways to an array of fall festivals, Land Rover Darien lists some excellent fall fun opportunities!
Maryland Fall Foliage Trips
Is there anything more beautiful than the reds, oranges, yellows, and browns of trees changing colors in autumn? Hit the road for a Maryland fall foliage trip at one of these locations:
Chesapeake and Ohio Canal Scenic Byway, which stretches on for 184.5 miles and offers various hiking opportunities along the way.
Elk Neck State Park, which provides diverse scenery thanks to sandy beaches, serene marshlands and dense, colorful forests, as well as the historic Turkey Point Lighthouse.
Patapsco Valley State Park, where you can drive to Valley Overlook for excellent views, go on to Ellicott City for antique stores, and round out the day at Ellicott Mills Brewing Company.
Horses & Hounds Scenic Byway, which features a series of winding back-country roads leading to Boordy Vineyards, offering a fall backdrop of its own.
Fall Festivals and Fun
Of all the fall activities near Westport, MD, the various festivals and celebrations certainly top the list for fall fun. Consider these fall activities:
Corn mazes at locations like Maryland Sunrise Form, Rodgers' Farms, and Winterbrook Farms
Free Fall Baltimore, a promotion running throughout October featuring free art events throughout the city
Apple picking at spots including Weber's Cider Mill Farm, Lohr's Orchard, or Larriland Farm
Haunted houses, such as Bennett's Curse, The Nevermore Haunt, Field of Screams, and the Fort Howard Haunted Dungeons
Unique festivals across the state, like the Waterfowl Festival in Easton and the U.S. Oyster Festival in St. Mary's
Enchanted pine tree maze, hay rides, petting zoos, and more at Clark's Elioak Farm
Don't Forget to Visit Land Rover Darien!
Looking for other things to do in Darien? Want to locate some spots for off-roading in the area? Land Rover Darien has you covered! Contact the dealership for ideas or to plan your visit!