2017 Land Rover Discovery vs 2017 Audi Q5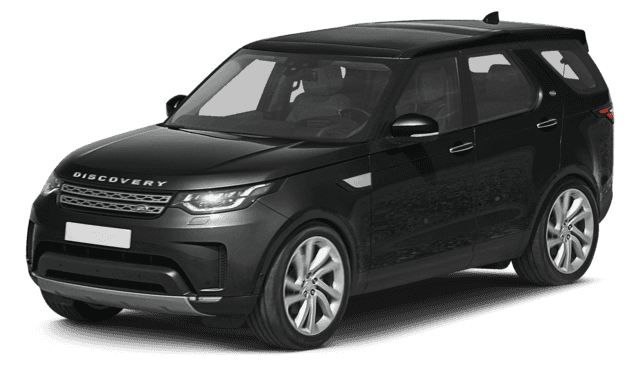 2017 Land Rover Discovery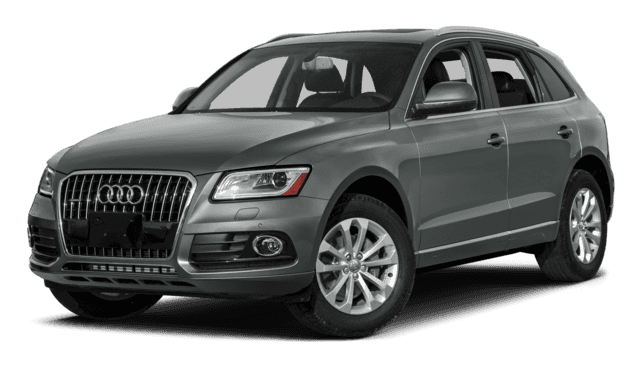 2017 Audi Q5
Schedule A Test DriveRequest More InfoExplore Inventory
To many it may be clear that Land Rover vehicles take the cake almost every time when compared to vehicles within the same segment. However, for some Greenwich drivers, the specifics and precise details are what really sells a vehicle for them. Seeing the 2017 Land Rover Discovery up against the 2017 Audi Q5 is also a good way for indecisive drivers to quickly see which vehicle is the best option for their needs. Keep reading to learn more about how the Land Rover Discovery blows the Audi Q5 out of the water.
Performance
The first thing that many Westport drivers focus their attention on is what kind of performance the vehicle can provide. Land Rover vehicles are well known for providing amazing performance both on and off the road, so it would be hard for another vehicle to beat it in this aspect. However, the Audi Q5 takes a stab at it, but proves that it is still not fit enough to best the Land Rover Discovery.
For example, the Audi Q5 does come with what seems like a good setup of off-roading capable performance features through its Drive Select modes, but upon closer examination the modes offered are very vague and not as impressive or high-performing as those offered by the 2017 Land Rover Discovery.
The 2017 Land Rover Discovery is fraught with a long lineup of impressive performance enhancing features that clearly demonstrate its great knowledge of off-roading. The Terrain Response system is the first example of this, as it can let drivers pick from a wide variety of very specific terrains, so that drivers will always have the right amount of traction for safe driving, no matter the conditions. Alongside this great system, the Land Rover Discovery can offer more than a handful of other performance enhancing features such as a lightweight suspension, Dynamic Stability Control, All-Terrain Progress Control, electronic air suspension, and Corner Brake Control.
Powertrains
An important aspect of the driving experience for SUVs rests in the power underneath the hood. In this case, the Land Rover Discovery has more than enough to create a satisfying ride for all kinds of New Canaan drivers. The base model of the 2017 Audi Q5 is equipped with a 2.0 TFSI with enough power to deliver up to 220 hp and 258 lb-ft of torque. While admirable, this is nothing compared to what the base engine of the 2017 Land Rover Discovery can offer. Sporting a 3.0L Si6 4WD engine, the Land Rover Discovery can pump out a whopping 340 hp and 332 lb-ft of torque. That's 120 hp more than the Audi Q5 can provide. With all this extra power, it'll be easy for the Land Rover Discovery to give drivers a thrilling ride when they're taking off-road adventures.
Versatility
The 2017 Land Rover Discovery also bests the 2017 Audi Q5 when it comes to versatility and available space. Though both vehicles are similar in size, the Land Rover Discovery has much more interior space to offer. When all the seats are in the upright position the Audi Q5 is only able to offer up to 29.1 cubic feet of cargo volume, and when the rear seats are folded down this number only goes up to 57.3 cubic feet. This may seem like a lot of space at first glance, but wait until you see what the Land Rover Discovery must offer. When all seats are in place, the Land Rover Discovery can provide 45 cubic feet of cargo space, only 12 cubic feet less than the Q5's max capacity. When all the rear seats are folded down, the Land Rover Discovery is opened up for even more storage with a total cargo volume of 82.7 cubic feet.
This extra space isn't only a positive for when you need to store more things than usual, but it also means that when the seats are in their proper positions, drivers and passengers will have more space to stretch out and get comfortable in, eliminating the cramped feeling that comes with vehicles like the Audi Q5.
Experience the Land Rover Discovery at Land Rover Darien Today
These are only a few of the ways that the 2017 Land Rover Discovery stands out as a proper competitor for other vehicles in its class. To learn more about the Land Rover Discovery, other Land Rover models, or any specials we are currently running give us a call, visit our website, or drop by our Land Rover Darien dealership today.