2017 Land Rover Range Rover Evoque vs 2017 Audi Q7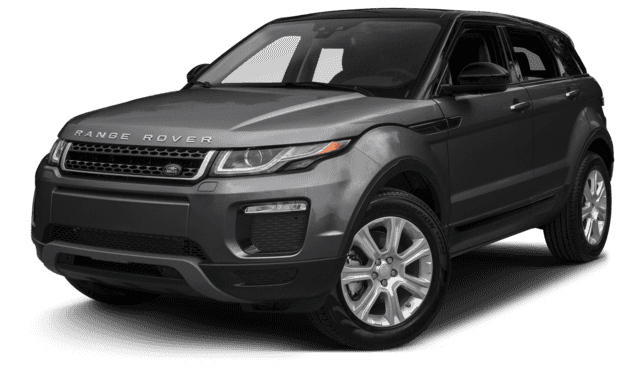 2017 Land Rover Range Rover Evoque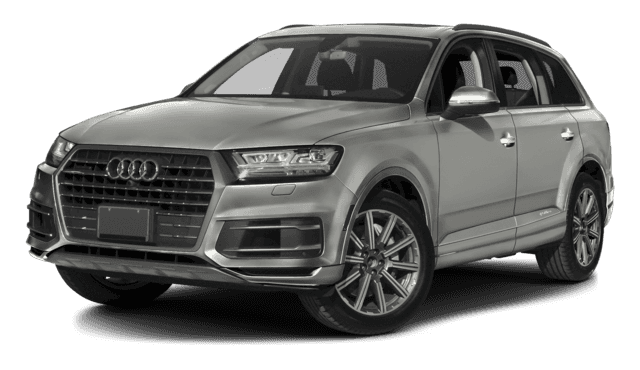 2017 Audi Q7
Schedule A Test DriveRequest More InfoExplore Land Rover Range Rover Evoque Inventory
When Westport drivers are shopping for the perfect small SUV they are sure to have a long list of things that they want to check off. The hard part is comparing this list of wants and needs up against multiple vehicles. However, if you're comparing the 2017 Land Rover Range Rover Evoque to the 2017 Audi Q7, the choice is very clear. Keep reading to see what makes the Evoque such a great contender.
Stylish Model Selections
One of the things that makes the 2017 Land Rover Range Rover Evoque stick out above competitors is its wide range of model styles. Unlike the 2017 Audi Q7, the Evoque offers drivers three different body styles and various ways to mix and match features. Available in a coupe, convertible, and five-door body style, the Evoque has much more variation to offer than the Q7's single body design.
Each model of the Evoque is also offered in a wide array of colors, so that creating a vehicle that truly matches your style is easy and fun. From bright and radiant colors to more polished and sophisticated ones, the Evoque is a vehicle that elegantly covers the needs and wants of various Greenwich drivers in a way that the Q7 cannot.
Powertrains and Fuel Economy
The 2017 Land Rover Range Rover Evoque also has the upper hand when it comes to engine setups and fuel economy. To make sure that drivers are able to have a balanced amount of power without sacrificing fuel economy, the 9-speed automatic 2.0L turbocharged engine provides up to 240 hp and 250 lb-ft of torque. Even when doling out so much power, mileage stays high at 21 mpg in the city and 30 mpg on the highway.
On the other hand, the Q7 has a more aggressive engine that churns out a bit more power with its 2.0L TFSI which delivers up to 252 hp and 273 lb-ft of torque. However, this slight upgrade comes with a huge dip in fuel efficiency, enabling the vehicle to only get as high as 25 mpg on the highway. Which means less time on the road and more money spent on gas.
Performance
Performance is a high-priority list item for small SUVs, which is why the Land Rover Range Rover Evoque does such a nice job of providing New Canaan drivers with impeccable performance. To start, the Evoque has the ability to go from 0 to 60 in a mere 7.1 seconds and reach a top track speed of 135 mph, whereas the Q7 lags behind with 130 mph top track speed. Another way of showing that the Q7's aggressive engine is not a positive attribute.
The Evoque is also much smaller than the Q7, which enhances its performance in a number of ways. The smaller wheelbase of only 104.8 inches allows the Evoque to make sharper turns and have better handling overall, while the 117.9 inch wheelbase greatly hinders the sports performance ability of the Q7. In addition to its smaller size, the Evoque offers Land Rover specific performance features that the Audi Q7 couldn't possibly match. Just a few of these features include Terrain Response, Hill Descent Control, and Torque Vectoring by Braking technology.
High-Tech Features
On top of all the wonderful features that we've mentioned so far, the 2017 Land Rover Range Rover Evoque is full of innovative, high-tech interior features that add a level of sophistication and luxury to the vehicle's performance potential. The Q7 does not offer nearly as many standard and available features as the Evoque, making the driving experience much less exciting. Some of the comfort and convenience enhancing technologies that can be found on the Evoque include Meridian Digital Surround System, Land Rover InControl Touch Pro, Homelink, and a long list of driver aids.
In the end, the 2017 Land Rover Range Rover Evoque proves to be the better vehicle in this scenario. While the two vehicles are alike in some respects, overall, the Evoque can provide more features and enhance ones the Q7 may also offer.
Visit Land Rover Darien Today
The Land Rover Rang Rover Evoque sells itself. With so many available features, amazing performance, and a wide variety of model options to choose from, there is something for everyone with the 2017 Land Rover Range Rover Evoque. The team at Land Rover Darien is waiting to help you find your perfect fit today. Come visit us at our dealership, give us a call, or visit our website to learn more about our available vehicles and deals today.