How to Care for Your Leather Seats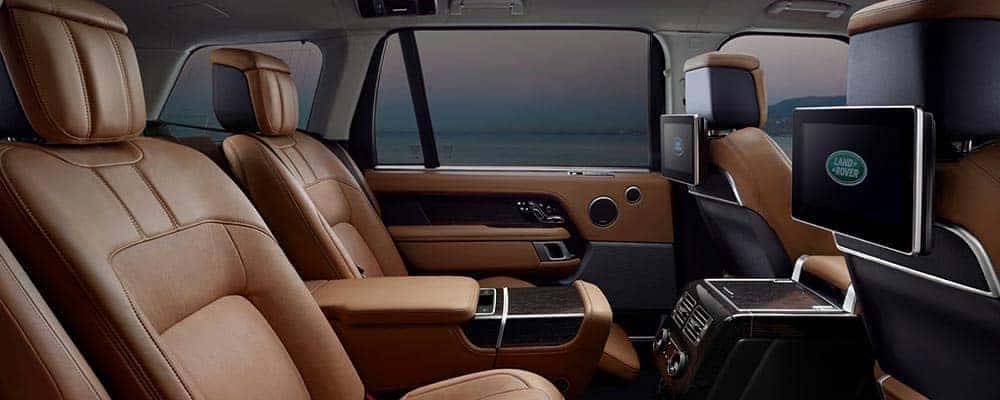 If you own or are shopping for a Land Rover or other luxury vehicle, it's important to know how to maintain its stunning appearance. Take a look at our guide to leather seat care below and then explore the beautiful Range Rover Sport interior at Land Rover Darien.
What You'll Need
Before you can learn how to care for leather car seats and begin giving your Land Rover its own deep cleaning, you'll need to have a handful of useful cleaning products handy:
For the main cleaning solvent, choose between Land Rover leather cleaner, saddle soap, mild leather soap, or a homemade solution that's one part white vinegar and two parts linseed oil solution

Microfiber towels

A soft-bristled interior brush (NOT a stiff carpet brush!)
Cleaning's As Easy as 1, 2, 3, 4
Lightly clean your leather seats once a month to keep your Land Rover Discovery interior looking good as new in Greenwich. You may also need to do a more thorough cleaning at least three times a year, and you can follow these steps below:
Vacuum: Use an upholstery attachment to initially clean any dirt and crumbs left on the seats.
Clean: Using whichever cleaning solution you've chosen from the list above, spray the solvent on a microfiber cloth and wipe away any dirt you couldn't get with the vacuum. If you have perforated leather seats, make sure the cloth is not too damp!
Deep Clean: Spray the cleaner onto a soft-bristled brush and gently scrub the upholstery to loosen excess dirt.
Wipe Dry: Get a new microfiber cloth to wipe of rest of the dirt and moisture from to leather.
Learn More Car Care Tips with Land Rover Darien
Impress other drivers in New Canaan and keep your Range Rover leather interior both soft and shiny by following the steps listed above. By cleaning and conditioning your leather seats with a microfiber cloth and conditioner just a handful of times a year, your Land Rover will continue to look as good as new. Now that you know how to clean leather car seats, for extra protection against wear to your Land Rover's interior, you should try parking the vehicle in the shade during the day to reduce aging. Contact us to experience the luxurious Land Rover interiors in person at Land Rover Darien near Stamford today!
Still doing research on how to care for a luxury vehicle? Learn about the differences between sunroofs and moonroofs. At some point, you may also need to know how much a transmission costs to replace.
Learn More at Land Rover Darien
The Land Rover Defender's history of off-road innovation continues in 2022 with a limited-production model: the Land Rover Defender Trophy Edition. Our overview covers everything you need to know, from the expected Defender Trophy Edition price to its standout performance technology. View New InventoryManufacturer Information How Much is a Land Rover Trophy Edition?…

How much does the Range Rover Sport cost in 2023? The Range Rover Sport price spans from $83,000 MSRP* for an entry-level model to $121,500 MSRP* for the top trim. The base Sport SE is equipped with the must-have connectivity features you expect from a luxury vehicle, like wireless smartphone connectivity, but it also boasts…

Land Rover Darien drivers like to play as hard on the weekend as they work during the week—and for many, that involves towing a boat or a camper. How much can a Land Rover Discovery Sport tow? Can it handle pulling your jet skis? The Land Rover Discovery Sport towing capacity is a massive 4,409 pounds…