Can You Finance a Car with No Credit?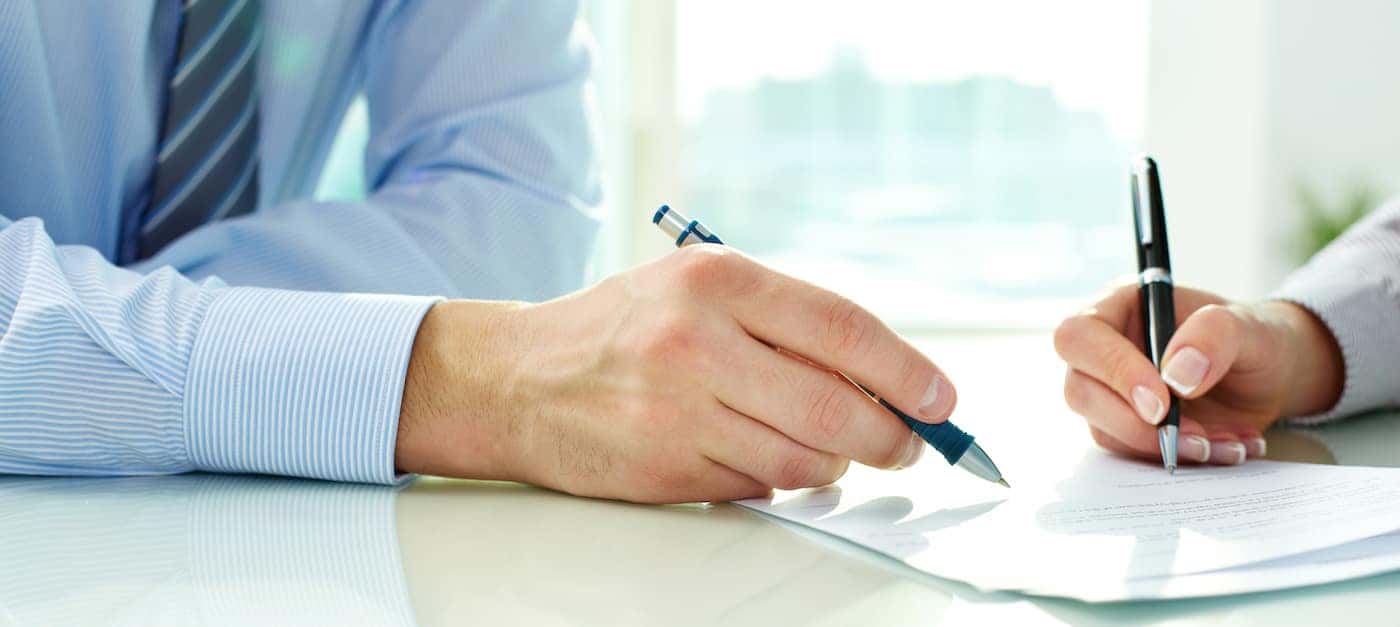 ---
---
Yes, you can, but it can be a little tricky. Find out about no credit car loans from the finance experts at Land Rover Darien. We can help you get the auto financing you need, even if you have bad credit.
Financing with Bad or Even No Credit
More often than not, the down payment and interest rates are higher when financing a car with no credit, so it's a good idea to factor this into your budget. Review these tips before visiting the dealership:
Don't go in assuming that you won't be approved. There are various financing options available, so remember to ask questions to see if there's a financing package that will better suit your budget.
Boost your credit score. There are some easy ways to quickly boost your credit rating. By using your credit card on small purchases and promptly pay them off, you can improve your score.
Know your budget and your credit score. Remember to factor in the cost of liability insurance, and other options. Often your credit score gets hit when you apply for financing. Make sure that your loan applications have a 14-day period to limit the potential damage on your score.
The first offer isn't the only one. Since most dealerships work with multiple lenders, you should have a variety of different offers to choose from. Those seeking in-house financing might have fewer options, but you're usually more likely to get approved.
Be prepared for a higher cost. Higher interest rates and a larger down payment are common when seeking financing when you have no credit. Learning how to trade in a car can help you offset these costs.
Consider leasing. Ask about the dealership lease offers. The payments may be higher than the average lease, but more affordable than buying a vehicle.
Although it's never a good idea to accept a loan if you're not sure how to pay it back, you should know that you may be able to lower your rates later on. Securing a loan and making regular, on-time payments should reflect well on your credit, and that may put you in a position to refinance your loan at some point down the line.
Apply for a Loan at Land Rover Darien
The finance team at Land Rover Darien can help you secure a bad credit car loan today. Check out our bad credit car finance and insurance options, leasing options, and more, then apply for financing with us online to get pre-approved. Contact us with any questions.
More from Land Rover Darien
The Land Rover Defender's history of off-road innovation continues in 2022 with a limited-production model: the Land Rover Defender Trophy Edition. Our overview covers everything you need to know, from the expected Defender Trophy Edition price to its standout performance technology. View New InventoryManufacturer Information How Much is a Land Rover Trophy Edition?…

How much does the Range Rover Sport cost in 2023? The Range Rover Sport price spans from $83,000 MSRP* for an entry-level model to $121,500 MSRP* for the top trim. The base Sport SE is equipped with the must-have connectivity features you expect from a luxury vehicle, like wireless smartphone connectivity, but it also boasts…

Land Rover Darien drivers like to play as hard on the weekend as they work during the week—and for many, that involves towing a boat or a camper. How much can a Land Rover Discovery Sport tow? Can it handle pulling your jet skis? The Land Rover Discovery Sport towing capacity is a massive 4,409 pounds…