Can You Finance a Car with No Credit?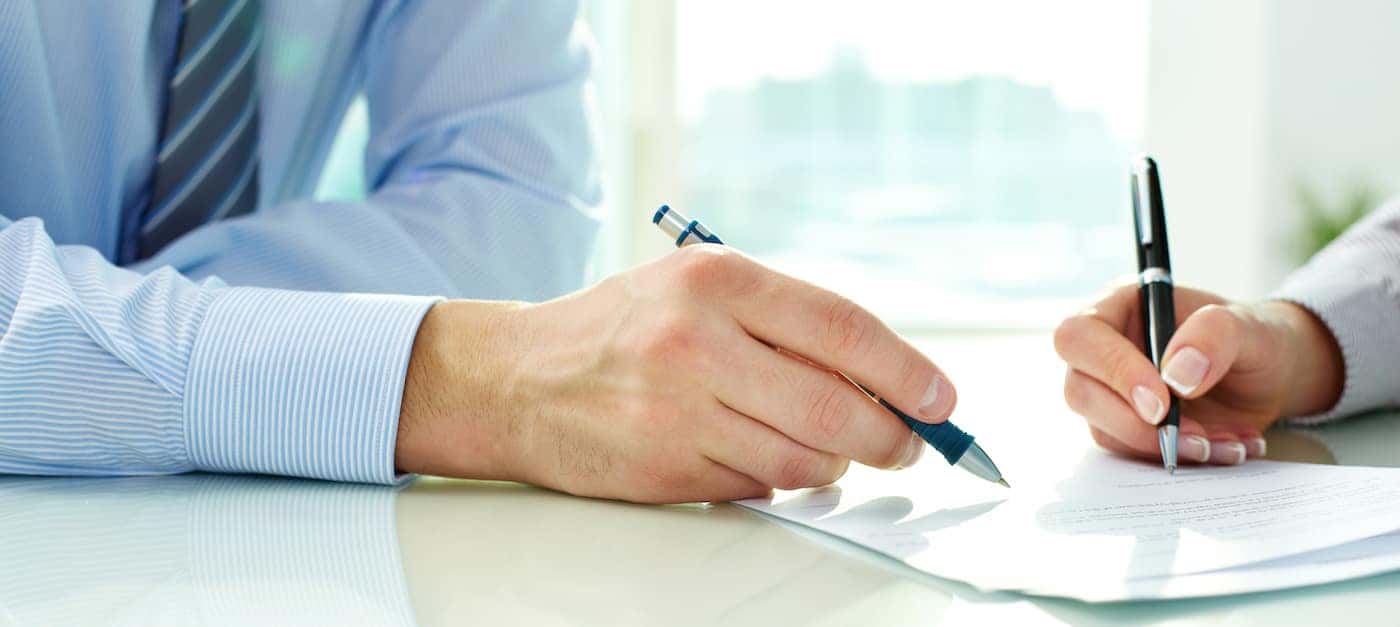 ---
---
Yes, you can, but it can be a little tricky. Find out about no credit car loans from the finance experts at Land Rover Darien. We can help you get the auto financing you need, even if you have bad credit.
Financing with Bad or Even No Credit
More often than not, the down payment and interest rates are higher when financing a car with no credit, so it's a good idea to factor this into your budget. Review these tips before visiting the dealership:
Don't go in assuming that you won't be approved. There are various financing options available, so remember to ask questions to see if there's a financing package that will better suit your budget.
Boost your credit score. There are some easy ways to quickly boost your credit rating. By using your credit card on small purchases and promptly pay them off, you can improve your score.
Know your budget and your credit score. Remember to factor in the cost of liability insurance, and other options. Often your credit score gets hit when you apply for financing. Make sure that your loan applications have a 14-day period to limit the potential damage on your score.
The first offer isn't the only one. Since most dealerships work with multiple lenders, you should have a variety of different offers to choose from.
Be prepared for a higher cost. Higher interest rates and a larger down payment are common when seeking financing when you have no credit.
Consider leasing. Ask about the dealership lease offers. The payments may be higher than the average lease, but more affordable than buying a vehicle.
Apply for a Loan at Land Rover Darien
The finance team at Land Rover Darien can help you secure a bad credit car loan today. Check out our bad credit car finance and insurance options, leasing options, and more, then apply for financing with us online to get pre-approved. Contact us with any questions.
More from Land Rover Darien
There's no SUV quite like the 2020 Land Rover Range Rover, and once you've had a chance to explore the Range Rover interior for yourself, we know that you'll be hard-pressed to disagree. That's because the Land Rover brand's flagship SUV comes equipped with just about everything you could ask for in a luxurious, off-road-ready…

The 2020 Land Rover Defender interior harkens back to a classically utilitarian look and feel that true Land Rover fans love. Impressively, it does so without losing an ounce of the luxury that Greenwich-area drivers demand! So, if you're looking for a luxurious, off-road SUV with room for up to seven passengers, you're going to…

Compact SUV drivers in Greenwich need to take a look at the 2020 Range Rover Evoque interior. With a balance of luxury comfort and design features paired with state-of-the-art technology, the Evoque is ready for the roads of New Canaan. Take a look inside today, and then see it in person at Land Rover Darien. Find a New…